News & Updates
Check out the latest news and updates to see what is happening at Paws'n Claws - Erie County's best pet resort and grooming facility.
Knox Gets Royal Treatment
Posted on Monday, October 7, 2013 at 10:00 AM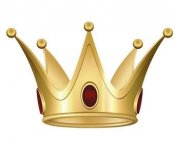 Knox Gets Royal Treatment
I felt the need to make sure that I took the time to write my first letter to the editor ever to tell a happy story.
My husband and I do not have children, and our new addition to the family is Knox, our 10-month-old chocolate Lab puppy. He is a big ball of energy and loves everyone. A friend told me about a new business for all of your pet's needs named Paws and Claws, at 1530 W. 26th St. I met with staff, he passed his test to play, and it has been the greatest experience since. Our pet is our child, and we can say that the staff, the facility and the care that they give your pet is amazing. All of the staff members are very friendly, knowledgeable and willing to help with taking care of your pet in any way. Knox is tired when he comes home but very happy. The staff helps to meet the needs of your pet in all ways. It has helped to teach Knox how to get along with other dogs and people. The staff is truly now a part of our family.
Laurie and Joe Bizzarro/Erie