News & Updates
Check out the latest news and updates to see what is happening at Paws'n Claws - Erie County's best pet resort and grooming facility.
We're Excited to Welcome Julie Iddings to Our Team!
Posted on Wednesday, January 13, 2016 at 11:32 AM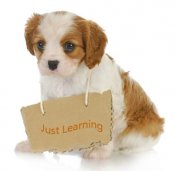 Julie Iddings, ABCDT is a lifelong resident of Erie, Pennsylvania. She received her certification in dog training from the Animal Behavior College of Northridge, California in October of 2008. Julie also became an Animal Behavior College Mentor in 2010 where she would instruct future ABC graduates on the techniques of obedience training and canine behavior while teaching her own classes. In 2012, she became a Canine Good Citizen Evaluator wherein she worked with Therapy Dogs United to evaluate future therapy dogs used to comfort children, the disabled and the elderly.