Beginner 102 | Paws 'n Claws in Erie, PA
The beginner training class offered by Paws 'n Claws is designed to socialize your puppy and to begin to teach them the basic skills needed to become a valued member of your family. You will learn how to teach your puppy to sit, stay down, come, wait, leave it as well as begin learning "loose leash walking". Beginner training class is for dogs 10 weeks old or older who have not had a training class before. All dogs in class must have had at least their first two vaccinations to attend.
Clicker training will be introduced and encouraged. You will receive a clicker during your first class. The first week involves an orientation for discussion on training methods and other helpful tips in raising a happy and well-adjusted dog. All of our classes are taught in a positive, reward based manner and meet once a week lasting one hour. Pre-registration and non-refundable $50 deposit is required to hold your spot, no refunds after first night of class.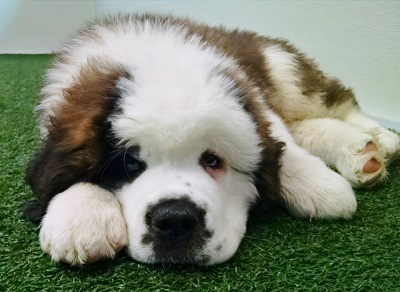 Puppy Training 101 Course Details:
6 week course - $125

Maximum of 8 dogs per class

No prerequisites

Proof of vaccinations is required
All classes require the following:
Clicker (included with first class)

Buckle collar

6-foot leash

Plenty of delicious, soft treats

Tug toy
*Additional items may be needed and will be specified on the first day of class.*
If you are interested in signing up for the Beginner Training 102 class, print and complete the Application Form below for the class starting on the date of your choice. Once the application is completed, drop it off at the the Erie location with a deposit to hold your spot.
Beginner Training 102 Application Form (Erie) - January 16, 2018 @ 6:00 PM
Got a new pup that needs trained?
Enroll in the Beginner class at Paws 'n Claws today!